Ivy I. Norris, M.D., F.A.C.M.S. is a board certified dermatologist specializing is Mohs micrographic surgery.
EDUCATION
Graduated from the University of Kentucky with a BS in Biology.
Obtained her medical degree from the University of Louisville College of Medicine.
Completed her internship at the Providence Sacred Heart Medical Center in Spokane, Washington.
Completed her dermatology residency at the University of Vermont Medical Center in Burlington, Vermont where she was selected as chief resident.
Completed her Mohs surgery fellowship under Joel Cook, M.D. at the Medical University of South Carolina in Charleston.
MEDICAL
Certified by the American Board of Dermatology in 2018 and is a diplomate member.
Certified by the American College of Mohs Surgery in 2019.
Obtained her Physician and Surgery License by the Washington State Medical Board in 2019.
Practiced as an associate physician practicing Mohs surgery, cosmetic & general dermatology at Northwest Dermatology in Spokane, Washington.
Active member of the American College of Mohs Surgery, American Academy of Dermatology & the American Society of Dermatologic Surgery.
Published multiple articles in peer-reviewed journals and has given multiple presentations at national meetings.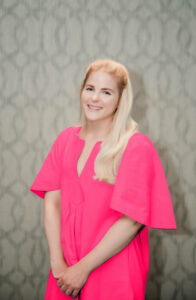 APPOINTMENTS
Lexington: (859) 278-9492