PROFESSIONAL DERMATOLOGISTS SERVING IN KENTUCKY SINCE 1976
Dermatology Consultants appreciates the opportunity to serve all who are interested in learning about dermatologic disease and skin care. We are commited to offering the most advanced medical, cosmetic, and surgical treatments for the skin, hair, and nails. Our goal is to provide the best possible care in a professional respectful manner.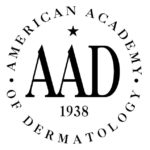 CORONAVIRUS NOTICE:
Valued Patients,
We understand and appreciate the concern over the growing impact of the Coronavirus and are doing our part to make sure our patients are cared for in a safe environment. As we are a healthcare facility, our offices will remain open and staffed as normal, but we do ask that any patient who does not feel well or is exhibiting symptoms of fever, coughing and sore throat to stay home and consult with their personal physician. We will gladly reschedule any patient who does so.
Thank you,
Dermatology Consultants & Skin Secrets