Dr. Grossman is a board certified physician who practices general, surgical and cosmetic dermatology in Central Kentucky.
EDUCATION
She obtained her Bachelor of Science in Human Nutrition from the University of Kentucky where she was awarded the Presidential Scholarship.
After her internal medicine internship at the University of Louisville, Dr. Grossman completed her dermatology residency at East Carolina University in Greenville, NC.
MEDICAL
Dr. Grossman was certified by the American Board of Dermatology in 2018.
She is a member of the American Academy of Dermatology and the American Society of Dermatologic Surgery.
PERSONAL
She is a native of Cynthiana, Kentucky.
In her spare time, she enjoys cooking, gardening and spending time with family and friends.
Dr. Grossman and her husband are happy to be back in their home state.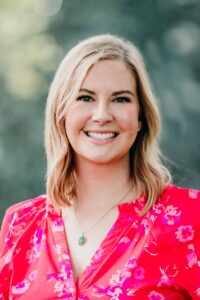 APPOINTMENTS
Lexington 859.278.9492
Cynthiana 859.278.9492