Dr. Renzi is board certified dermatologist and Mohs Micrographic Surgeon practicing in Central Kentucky.
EDUCATION
Graduated from Drexel University in Philadelphia, PA with a Bachelor of Science in Biology.
Obtained his medical degree from the Cooper Medical School of Rowan University in Camden, NJ.
Completed his internal medicinal and dermatology residencies at the Cooper University Hospital in Camden, NJ. where he was named Chief Resident.
Completed his fellowship in Dermatologic Surgery at the Cooper University Hospital.
MEDICAL
Served as the Practice Transformation Consultant for Continuum Health Alliance in Marlton, NJ.
Earned scholarships from the American Society of Dermatologic Surgery in 2019 and 2020.
Was the recipient of the American Society of Dermatologic Surgery Cutting Edge Research Grant in 2019.
Served as the President of the Cooper Medical School Rowen University Simulation Society and Curriculum Advisory Board.
Published several articles in peer-reviewed dermatologic journals and given presentations at national meetings.
Member of the American Society for Dermatologic Surgery, American Academy of Dermatology, and the Philadelphia Dermatologic Society.
PERSONAL
In his spare time, Dr. Renzi enjoys golfing, snowboarding and traveling.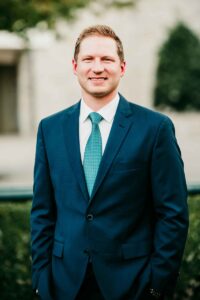 APPOINTMENTS
Lexington 859.278.9492